Storm Safe Rooms

Hide-Away® Storm & Ballistic Shelters
We are an authorized Staying Home Corporation dealer for Hide-Away® Storm & Ballistic Shelters in Minnesota.
We can install one of these affordable safe rooms in your home or business typically in one day.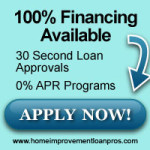 Call Phil Today! 612-282-2269
Safe rooms can actually be a useful feature in your home. In fact, it can be a very good investment for the average homeowner by making your home more desirable and increasing it's value. They are typically designed with a short stay in mind, such as the time an intruder is in the home or the passing of a storm.
Safe Rooms provide security and peace of mind. You can protect you, your family and the possessions you value most from fire, intruders, small arms fire and tornadoes.
Each year an average of 1200 tornadoes are reported in the United States. Wind storms cause a substantial proportion of total damage due to all types of natural hazards.
Quote from FEMA:
"Having a safe room in your home or small business can help provide "near-absolute protection" for you and your family or your employees from injury or death caused by the dangerous forces of extreme winds. Near-absolute protection means that, based on our current knowledge of tornadoes and hurricanes, there is a very high probability that the occupants of a safe room built according to this guidance will avoid injury or death. A safe room can also relieve some of the anxiety created by the threat of an incoming tornado or hurricane. Our knowledge of tornadoes and hurricanes and their effects is based on substantial meteorological records as well as extensive investigation of damage to buildings from extreme winds."
Call Phil Today! We'll custom build a Storm Room in your basement or garage. 612-282-2269